Légère Signature Series Reeds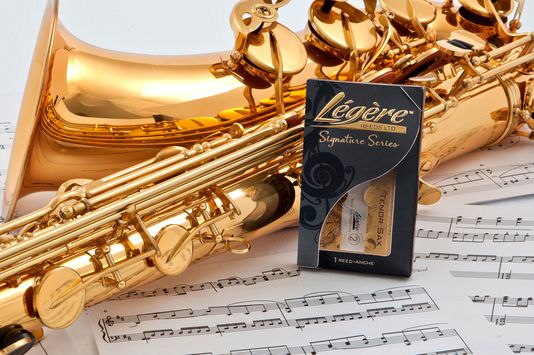 Available for Soprano, Alto, Tenor and Baritone Sax
Professionals tend to prefer Signature Series reeds, which produce a warm, rich tone in all registers. Signature Series reeds are made from a stiffer material and are cut thinner than our Classic reeds. These changes make the Signature Series reeds more flexible across the tip, producing a full spectrum of overtones and a beautiful sound with minimum effort.
No matter which reed you choose you always get the same Légère quality and the durability Légère has become famous for. All Légère reeds are offered in ¼ strengths and Légère is the only manufacturer to offer an Exchange of Strength policy.
Use this handy reed strength chart to find out which Légère reed is best for you.